2020 - 2030
RADIO ON BERLIN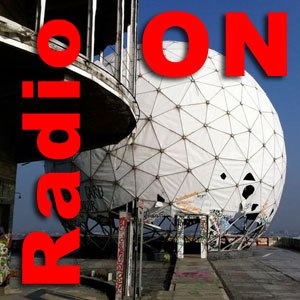 I'm producing a show for Radio On Berlin. It is a bit different from the other shows I produce. Why? Well, have a short/condensed check why Radio On Berlin is so *different*. You could call it *experimental* - but - don't think into noise etc directions .. please check.

To give an idea of what Radio On is up to we have started Radio On Magazine. It's a monthly magazine and it will be available on the Bandcamp platform. At the end of each month we publish excerpts of the new shows. You can consider the Radio On Magazine also as a kind of fundraiser.

https://radioonmagazine.bandcamp.com/releases






"Cassette Culture, Homemade Music And The Creative Spirit in the pre-internet Age"
by Jerry Kranitz - 320 page book - 2 CD compilation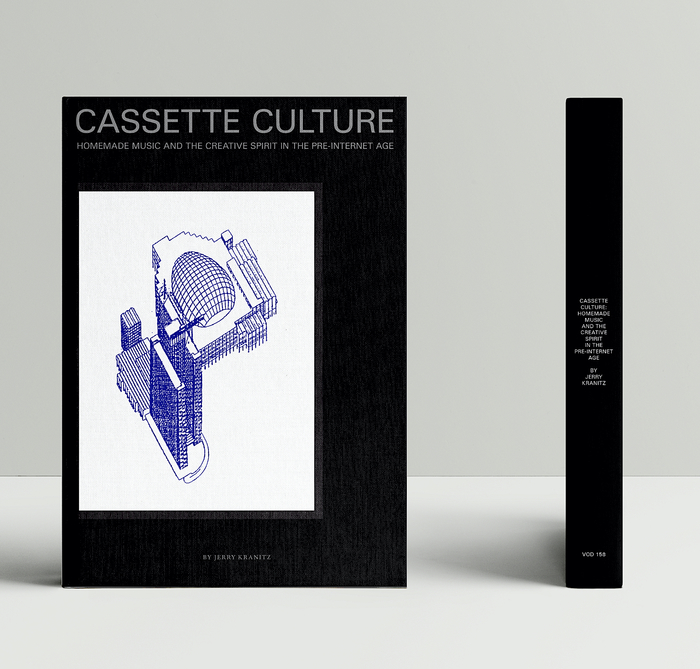 Ok I'm biased but I think it's not exaggerated to say this is some kind of masterpiece.
If you research the expression *cassette culture* on today's internet you'll get an almost bizarre mixture of results. From books about a huge *cassette culture scene* in India, I never heard about before, to descriptions of update youngsters who rediscover the unique flair of releasing own music on the cassette medium.
The real *core* of cassette culture was the worldwide scene that came alive in the late 1970s / early 1980s and existed until ca. 2000. The final release on Europe's biggest Cassette Distribution, Mick Magic's Music & Elsewhere was in 2003. Then everybody started releasing CD-Rs or CDs because via digitalisation the whole culture of planet earth had changed.
As an oposition to the "lawgiving" and sterile commercial music world this cassette culture scene allowed complete freedom in creation and distribution.
This book tells you why, how and who.
If you were there - you need this book. If you want to know how it was to be there - you need this book.
If you want to know how a real *Social Network* is defined, how it works and why I think today's *Social Networks* are a perversion of the expression and are nothing but a money making machine for the owner, with no *in depth* spirit whatsoever - you need this book.
The book was several years in the making, was checked by Hal McGee, underground activist since the early times, in regards of spelling and nasty grammar errors, which is not that usual these days, one of the reasons you get so many faulty products today. And the book is based upon in depth interviews with many artists from these years, plus it's presenting a variety that defined these years.
This last point is very important because this was one of the main aspects of those years and was leading to the effect this movement had. Whatever one wanted to do/produce was ok and would find interested underground artists and fans, who then kept spreading the word. So one could enter with a mellow folk release and suddendly would get in touch with a harsh electronic sound that was offering a new fascinating world of culture. Being open minded and the will to disscover, was part of this spirit of variety.
Too often those years were defined or described as a *In Crowd* group of experimental noise makers. That is a absolutely missleading one tracked presentation of the Cassette Culture Scene. In fact the one who had a huge influence in the early years was releasing very melodic guitar pop - Martin Newell (Cleaners of Venus).
But wait - what did I just say? There are two CDs included with truly great, challenging underground music from those years. Unfortunately these CDs completely fail to present the before mentioned variety. Too many of the here included tracks sound like being tortured by your dentist. *Torturing* was an important aspect of the sound of this scene, which definitely was an oposition that wanted to *hurt* - but - I was there in these years and I know this was absolutely not the real profile of the scene.
I did a Cassette Culture Scene radioshow here in Berlin. Regularly on air from 1987 to 1991 in Berlin and later via other stations, some in the USA on internet. I had from the pop to the rock to the soundscape to the punk to the folk to the noise to the spoken word - from complicated constructed songs to total chaos .. I had them all on my show.
If you want to come close to the real variety produced in those years, I recommend to listen to Don Campau's original No Pigeonholes Shows:
7.19.1992 https://archive.org/details/NOPigeonholes7-19-92/NPA+7-19-92-1.mp3
3.26.1995 https://archive.org/details/nopigeonholesarchives3-26-95/NPArchivesa+3-26-95-1.mp3

That will give you 4 hours of incredible true variety of the cassette culture scene. In those days Don Campau was the one to *teach* me what Cassette Culture Spirit really means. The name of the show "No Pigeonholes", was chosen for a reason!
However - the book "Cassette Culture, Homemade Music And The Creative Spirit in the pre-internet Age" is the best you can get if you want to know about these early days of undergound spirit of the modern age, it's fun to read, you get 2 CDs of great attacking underground music - and - it's a 100% labour of love project!
VERY much recommended!
Lord Litter, august 2020
oder your copy here:
https://www.vod-records.com/-1-432-675.htm
Mick Magic's Music & Elsewhere - data collections
More Cassette Culture - two new GIGANTIC data collections presenting the best of the roster offered by one of Europe's biggest Cassette distribution systems of the 1990s. Mick Magic's Music & Elsewhere. Here you'll find the incredible variety that was prodcued and exchanged worldwide - if you're interested in this cultual event - this is a MUST!




VARIOUS - M&E 25th ANNIVERSARY VOLUME 1:
"THE UNITED WORLD UNDERGROUND COLLECTION"
(Music & Elsewhere, M&E 25-01, 2017)
Includes 30 albums by 30 bands from 30 nations, spanning our United World Underground, all in 320kbps mp3 format, along with bonus tracks and other items from many of them. Comes complete with a 64 page A4 (PDF) booklet, all presented on a DVD-R data disc in a clear Amaray collectors case with a compilation CD.
http://www.mickmagic.net/The%20UWU%20Collection.htm

VARIOUS - M&E 25th ANNIVERSARY VOLUME 2:
"THE MUSIC & ELSEWHERE COLLECTION"
(Music & Elsewhere, M&E 25-02, 2019)
A best of selection, featuring around 25 minutes apiece from 70 of the finest bands / artistes to appear on the label, plus a 90 minute compilation, all in 320kbps mp3 format. Comes complete with a 60 page A4 (PDF) booklet, all presented on a DVD-R data disc in a clear Amaray collectors case. Comes with a free CD too!
http://www.mickmagic.net/25-02%20(0).htm
Der Traum des Sängers (The Singer's Dream)
A new DFO sideproject (KoenBoz) production
Music: Didier Leboz, Lyrics: Lord Litter, visual imagery: Juergen Koenig Lord Litter wrote down his dream, Didier Leboz illustrated it musically and Juergen Koenig was responsible for the visual realization. This is in german langugage.
DAS FREIE ORCHESTER
after a 27 year break the band came together again
Gui Gust - drums, Carsten Spindler - bass, Jürgen König - keys/video, Didier Leboz - guit/prod, Lord Litter - vox
Stay at home (survive!!!) and listen to 470 Lord Litter radioshows...
https://archive.org/details/@lord_litter
1997 it was a HORROR movie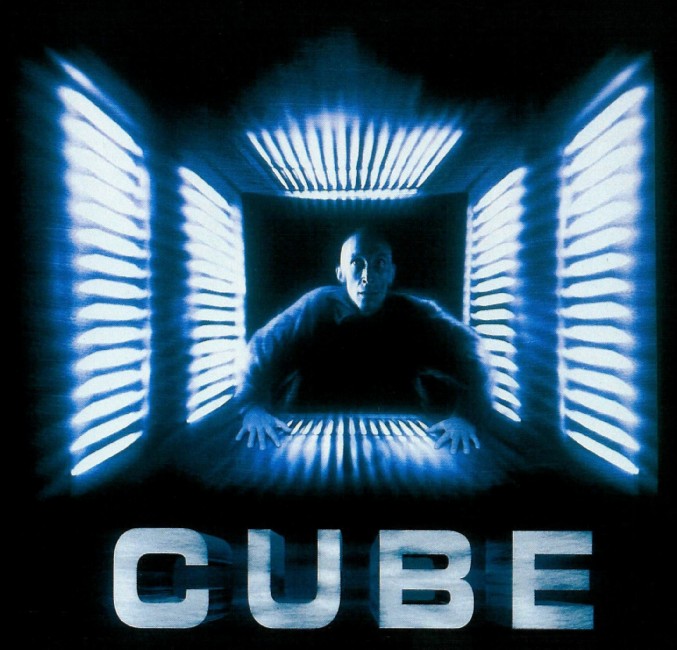 2020 the HORROR becomes reality in BERLIN!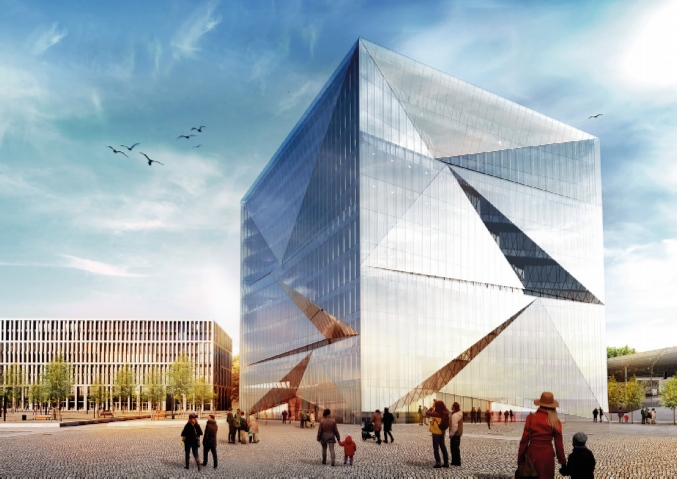 As a smart building, cube berlin learns from the people who live and work within it. Intelligent building systems take into account the requirements and preferences of every user everywhere and optimally adapt to individual needs.

Subtle and intuitive, the "brain" recognizes users' habits and preferences. The result is a new definition of concentration and productivity. http://www.cube-berlin.de/en/.



LORD LITTER'S ARCHIVE DOT ORG SHOW - 1
the show where you are the radio - the show where you do the broadcasting Download it - copy it - send it to friends - radioshows - on and off line_magazines - put it on USB sticks - put it anywhere you can think of - the under the underground show.

https://archive.org/details/lord_litters_archive_dot_org_show_1
SNARE RUSH
...a real handmade zine on paper(!!) incl. in_depth article about Radio-On-Berlin with a bit on yours truly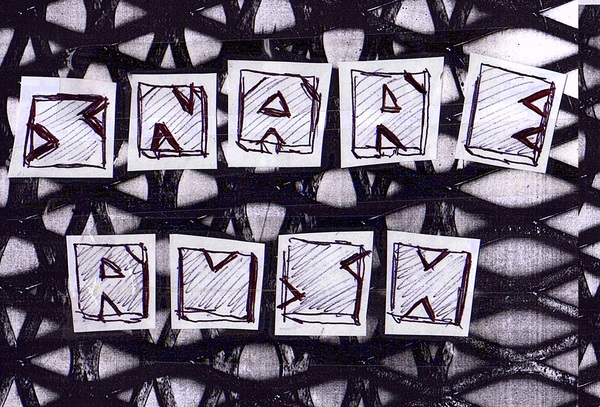 http://www.snarerush.limitedrun.com/products/659685-snare-rush-zine-issue-7
... destruction of the *comming together* period of planet earth goes on ...




BIG STIR RECORDS

Lord Litter*s Magic Music Box 2020 / 2 - Big Stir Records Special


... to the channel



TURBOLENZ

inventor of the Rattle-Shake guitar, plays the bavarian version of IMAGINE.. New CD: MUSI ... forthcomming at my radioshows http://www.turbolenz.com





Neil Innes
(December 9th 1944 - Dezember 29th 2019)

I remember very, very long ago a friend, I had'nt seen in a long time, was visiting me. I played him Neil Innes' first, just released LP, *How sweet to be an Idiot*. My friend said: "You are listening to some real strange and totally unknown music..:" Thank you Neil, you showed me the way. I'll really miss you .. https://neilinnes.media/





New for 2020


............. general


I receive more and more unpersonal bulk mail. Zillions of *very important* musicians and labels with new releases offering download for airplay. I'm not going down that road.

Instead I'll adjust my work to the many good/timless quality physical releases I received in recent years that I still regard as *new* releases.

So if you send a physcial release (which I know is a financial effort!) you can be sure it will get a very long time of *promotion* here.

A good example what happened to the so called *independent/alternative* scene is the development of *The Indie Bible* ( https://indiebible.com/ ), which was great idea in the beginning. I remember the CD David Wimble (who later founded The Indie Bible) sent in 1999. A fresh, unique folky sound. David realised that it would be very important to have a source to give the *indie* musicians contacts needed. Venues, lables, radioshows etc. The first editions of the Indie Bible reminded me on my own address collections I sent out in the 80s/90s. It all was very sympatico and I wrote articles for the Bible for free.

Look at the Indie Bible today - a big biz kind of internet venue that keeps sending countless reminders on biz related subjects. The more I received this the more I was repulsed from this developement in the now *so called* indie/alternative world.

I fully understand that you all want to make your music heard (and sell it) but as usual something is going very wrong these days. Everything seems *bigger/better/more/more/more* orriented, which always was a misslead way.

I'm not really judging anything here - if you want to go *big*, there seem to be ways in today's internet. If you want to go *personal* with your music - come to me.


............. radio


I stopped cooperating with KWTF.net. After some incidents that made a closer communication important I tried to establish this ... and it did not work at all. No real cooperation possible without any communication. So after producing a weekly show for the station for 8 years, they became the biggest disappointnent I ever experienced in the *alternative undergound*.

So I decided to start producing a monthly second hour for Radio Marabu ( http://www.Radio-Marabu.de ). A reliable station in Germany. I'm cooperating with them since the early 1990s. This second hour will often have a special *theme*.

Plus there is sure still the more bizarre/experimental_ish Lord Litter's Radio On Berlin show ( http://www.Radio-On-Berlin.com ), which gives me space to explore.



............. music


My own (solo) music is still on some kind of hiatus. It seems after 40 years I probably need some kind of break ... but ... then it probably just slowed down a bit. Forthcomming is a concept release with Didier Leboz. We were in Das Freie Orchester in the 90s. I joined the band the day the wall came down in Berlin ( DFO movie: https://de.wikipedia.org/wiki/Das_freie_Orchester_(Film) - DFO music with and without me: https://soundcloud.com/dasfreieorchester ) Plus I have produced all kind of experimental_soundscape compilation tracks for cassette/cd-r releases for labels like STAALTAPE ( http://staaltape.com/ ).