stations



My journey started in 1987 when I was interviewed about the so called *cassette scene*. It was for a show called *The Tapedepartement Radioshow*, which was part of another show at Radio 100. In fact that very show is available as download via tapeattack.blogspot.de. A bit later I was asked if I wanted to host *The Tapedepartement Radioshow*. It became a independent show within the Radio 100 program. At that time the station was the only on air station in Germany with a real *alternative* program. Music shows, culture shows, talk shows, they even had the first gay show in Germany, all really on the alternative side of society.

In 1989 the Berlin wall fell and soon all alternative creations were bought by the money society to make even more money. Radio 100 did'nt survive. I kept producing the show on cassette. I sent the cassettes to my worldwide contacts. These friends would either copy the tapes and kept spreading them, or gave them to local radiostations, where they were broadscasted. Somehow Radio Marabu received one of these tapes and asked me if I wanted to produce the show for their program - the year was 1992

very good documentation about the 30 years festival of Radio 100
http://radio100.de/

files (audio, video)of the 30 years festival of Radio 100
https://archive.org/details/radio100

german wikipedia page of Radio 100
http://de.wikipedia.org/wiki/Radio_100
---

The station started 1984. In those days Radio Marabu was a pool of *special shows*, Experimental, Punk, Gothic, Tapes .. etc. The concept of the station was (and is) to cooperate with other stations with airwaves that are looking for shows to air. Today Marabu's main program offers much quite conventional industry music. The difference to normal *commercial* stations is that they mix styles (easy listening with punk for example) which conventional radio no longer does. Plus they air small true *independent* products, if sent to the station, which conventional radio never did. Recently Radio Marabu is expanding a section that offers what one can call "culture" - classical music, books, theatre, interviews with actors etc - so all in all I'd like to say Radio Marabu is like mainstream radio should be these days.

They are strictly self financed (no advertisement, sponsors etc.) cooperate with stations all over Europe via am/fm/cable/online .. and even shortwave, which has a nice worldwide feedback! They broadcast my show since 1992.

http://www.RadioMarabu.de


When the internet started connecting the whole world, I started producing shows for stations that found me via this new medium. I even started producing a *Roots Show* for a shortwave station in Ireland .. slowly it all got outa hand. I was drowning in CDs, I started to think in categories, like good *radio song* .. I started to hate what I was doing. So I slowed down very, very drasticly. The only show I kept producing was the one for Radio Marabu. In 2015 I started a new show for Radio On Berlin, because this station allowed me to explore in any direction I wanted. So this show offers a more unconventional approach.
---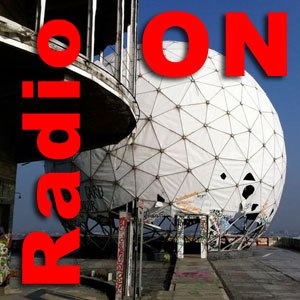 Since spring 2015 I produce my RADIO ON show for (obviously) Radio On, a station dedicated to exploration, new ways, *out there* and so on. That always has been an important aspect of my work. So it's a gigantic pleasure to create within the context of this station.

RADIO ON INFO
Radio On is run by two persons, Adrian Shephard and me, Rinus van Alebeek. We have been extremely fortunate to have free access to the server of sourcefabric.org and use their (free) software.

Having 24 hours at our disposal we used and still use material from our archive. We broadcast interviews, radioplays, and strange talks that evolve into improvised sonic miniatures and story telling.

By time we started to invite friends and asked them to become a regular collaborator. The number of contributing friends is growing. New programs get added almost every day.

The Radio On programs reflect our taste. This is the radio we like to listen to. Radio stations like ours donít exist on no FM frequency where-ever you go. Radio On is a Gesamtkunstwerk, shows how a radio station can be used for transmitting radio art or outsider music.

http://www.radio-on-berlin.com/

..get the Radio On APP..!!!
---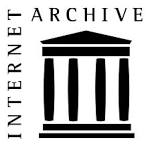 Since early 2012 I offer all shows that have been broadcasted at the Internet Archive for further listening and download.

https://archive.org/details/@lord_litter




... the adventure continues!!