NEWS, Thoughts, comments 2018

october 2018




Katie Anne Mitchell ... from the community to the world (by Lord Litter, October 2018)!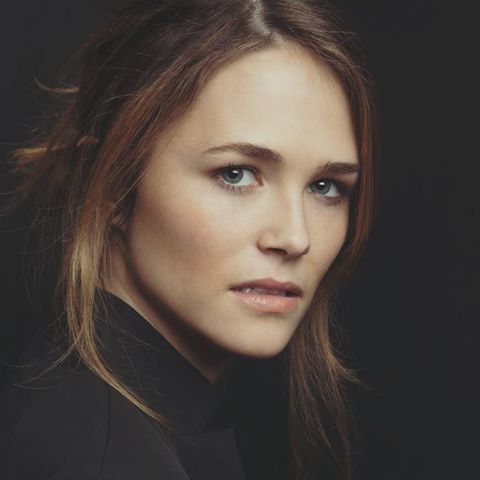 In depth interview with Katie Anne Mitchell, Singer-songwriter/Storyteller/actress: "As one fan describes on watching her perform at Folk Alliance International that watching her is like watching the musical "Theatre of the Absurd".

https://tribe4mian.wordpress.com/2018/10/07/katie-anne-mitchell-from-the-community-to-the-world-lord-litter-october-2018/

september 2018



WOMEN!!!

>> Connie Converse

Connie Converse disappeared in 1974, leaving behind a haunting body of recorded music that would remain virtually unheard for the next 35 years... Written through the 1950's, Connie's cache of original material instantly reveals itself to be uniquely inspired and years ahead of its time.(Info) If in those years there would have been a networking underground, a cassette culture or something similar, her life would have probably taken a different route. Her approach towards *Folk* is definitely totally unique. LL

http://www.squirrelthing.com/artists/connie-converse
https://connieconverse.bandcamp.com/





>> ACE OF CUPS

The Ace of Cups is an American rock band formed in San Francisco in 1967 during the Summer of Love era. It has been described as one of the first all-female rock bands. Now 50 years (!!!) later they' recorded their debut release and it's utterly brilliant! With an unbeliveable precision and power the ladies, now in their seventies, deliver the true unpretentious spirit or Rock music.

https://www.aceofcupsofficial.com/
https://soundcloud.com/highmoonrecords/sets/ace-of-cups/s-lNj68





>> Katie Anne Mitchell

"The Many Lives of Mockingbird" is comprised of songs and stories woven together like a web, spun from a fine silk thread. Each time I listen, I find myself drawn into its' magic and mystery, while more and more of its' meaning is revealed. Katie Anne Mitchell is a true story teller, as her voice flows from a soft whisper to a beautiful and haunting heart breaking melody...." Martha Reich Braden (Singer/Songwriter)
I'd like to ad that her art reminds me on noone I've heard before, it's far off the conventional verse, chorus, *heard it all before* road - still it's plain *folk culture* ..probably there's a bit of Connie Converse here - a timeless unique approach. LL

https://www.katieannemitchell.com/
https://katieannemitchell.bandcamp.com/releases



august 2018


oh gee .. too hot in Berlin..so I was a bit lazy updating this I guess but here we go again...:



>> Magnetic Bungalow (Radio) Show
Lord Litter: At The Gates Of Hell, 1991 Experimental Rarity

August's Magnetic Bungalow Show features an experimental Lord Litter cassette album that is so rare that it was never released by its creator. "On The Other Hand, Part 2, At The Gates Of Hell"

If you want to check out the most extreme production I ever did (not) release - here it is! Presented with info and background.
https://archive.org/details/TheDeprogrammingCenter70




>> Electronic Cottage Compilation 004


... wanna try something real different..unusual..experiment_al_ish?
Try this! I took part and it was real FUN!
https://halmcgee.bandcamp.com/album/electronic-cottage-compilation-004

ELECTRONIC COTTAGE
is an alternative international community dedicated to homemade & DIY experimental art and music, Cassette Culture, Mail Art and zines – inspired by Dada, Fluxus, Punk Rock, Hacking, Circuit Bending, Anarchy, and Noise.
http://www.ElectronicCottage.org




june 2018




Definition of what I try with my radiowork

I use the expression *counterculture*.

The expression *Underground* was corrupted for the first time when labels like CBS released LP compilations in the late 1960s with the *original* underground. The result was that challenging Hard_Rock_Jazz bands like Chicago ended up producing schmaltzy radio stuff.

*Indie* is a definition of bands/sounds that I basically avoid - I don't think that I have *indie* bands on my shows - *indie* almost contains the aspect of *making it* these days and to me *making it* is becomming part of the big game which I avoided my whole life because I would have to live with too many disgusting details.

I like all the bands/musicians/labels I present and I give them *heavy rotation* - presenting full lengh releases, not *singles*. Physical releases I get I present for months and may return to real good ones a year later. By presenting bands/artists/labels this way a closer communication is often inevitable. Bands/musicians/lables who are only in it for promotion discard themselves by various structures. A real communication is clearly definable when compared with a stereotype "Thanks for playing our music." So I often say that all people I present are also great human beings one would like to meet in a bar for a drink. Each of them with their individual idea about creating unique sound and music. To me all this comes very close to the *cassette culture* feeling.

Yes - I was quite desperately looking for a way to keep this feeling and not emotionally drown in the avalanche that seems to grow with every day of digitalism. I believe there is a way to live today but have it your own personal way by cleverly and carefully selecting.

All bands/musicians I present are carefully chosen and physical releases it must be, simply to shut off the endless stream of digitalism. Digital offerings I use to *check* music, like listening to radio in the old days: "Hey this sounds great I need to get the release!".

I have interesting examples where a listener said that he/she does not like this or that artist. Several shows later, many of them presenting this or that artist with different tracks, suddenly the listener changes his/her mind:"No - this artist is really good!".

The music I present is the music I would buy in a shop .. like in the old days - but those shops no longer exist, so the internet provides me with exactly the music I would buy in a .... I definitely believe that the internet can help you to find exactly what you are looking for, only our shop today is the entire world - AND - you have to use the internet not vice versa which too often is the normal way today.

The variety I'm interested in is unlimited. I always try to create a *landscape* of styles that may go from constructed pop song to open floating soundscape .. from harsh noise to soft whisper..all handselected from the today's *counterculture*

I got into music when I could go into a record shop here round the corner had a talk with the people there, started looking for new releases, listened to them and then decided which one would be for me to listen to for a long, long time - in fact some of those records I still listen to.

Today's endless stream of *digital* music takes the *particular* away from almost every artist....there is always one more who sounds kinda similar..

To offer a handselected *particular* selection is what I try with my radioshows and thus *saving* this attitude of the *special* for the future.

Find the shows here:
https://archive.org/details/@lord_litter



may 2018




Deutschlandfunk 27.5.2018 - 20:05 (german Radio)
Bandsalat, liebevoll zubereitet (Cassette today between Nostalgia and Renaissance incl. yours truly)
http://www.deutschlandfunk.de/programmvorschau.281.de.html?drbm:date=27.05.2018
http://www.deutschlandfunk.de/ click *LIVE* to listen




1. Sideshow By The Seashore - CD compilation - exclusive and free for Fruits De Mer Records (FDM) club members with their orders for the GOLDFISH 3LP+7 set and new Permanent Clear Light 7 EP
Somehow these FDM compilations remind me on cassette samplers of the cassette scene days which were always totally thrilling to discover new unknown music. FDM presenting the incredible variety of todays's scene which is heavily influenced by the original psychedelic days. Quality_checked by FDM. What is especially brilliant here, is that adding to the original FDM concept (coverversions) we hear many new bands with own material - brilliant stuff!
http://www.fruitsdemerrecords.com




2. Colorway - CD - These are the days
I gave up listening to *rock* music once it became pretentious and kinda predictable ... long, long ago. Boing - out of the blue several years ago Colorway got in touch and sent the first release and there it was again, unpretentious, crisp, clever, with a touch of POP. GREAT guitarplayin' driving, warm emotional sound but no needles fiddling about. The new 3rd release is a new step into the unique Colorway *universe*. Yes the guitar by F.Alex Johnson is in the foreground but all 3 musicians are important to knit the sound of the band...and the material of the cover adds a nice LP *flair*.
http://www.colorwaymusic.com




3. Blake Jones and the Trike Shop - CD - Make
Another band to define the really unique sound of Big Stir Records. I've heard so many update 60s/Folk_A_delic/Power Pop versions .. but Big Stir always finds something special. Blake Jones yes is some kind of Folk_Pop_Rock_A_delic and there is a touch of *quirky* in the sound .. I NEVER heard such a *Goldfinger* version! To understand the Big Stir universe probably oder the Big Stir Magazine, which is more like a *manifest* - but fun to read!
http://www.bigstirrecords.com




4. Mark McDowell and Friends - LP/CD - Dark Weave
... filigree floating ... sythns .. acoustic .. Folk ... gentle vocals .. fresh ... dark_ish ... space.. out there in time and space ... THAT is Mark McDowell and Friends!
https://markmcdowell.bandcamp.com/




5. Opera to Relax - 1. from Life 2 Life (CD) - 2. Between Tomorrow
One with less (1.) one with more (2.) groove but both with almost unbeliveable (unheard) soundspheres. Soft, mellow, spacey with a touch of german Kraut Sound, avant garde ... well I've heard many sound/groove projects but this one is really special.
http://www.bscmusic.com/en/artist_zone/114/opera_to_relax.htm




6. Dougie Burns & The Cadillacs - 1. Keep Your Mad hat on (CD ) - 2. California Cadillac (CD)
Rock'n'Roll and acoustic songs with no polish whatsoever from Scottland. Ruff and raw - " ..songs I wrote in my house with an acoustic are recorded with my band of friends.." Pure music far off any music biz.
https://medicineshowrecords.bandcamp.com/track/california-cadillac-2




7. Steve Kusaba - The Life of a Planet - 2 CD
Describing Steve Kusaba's work is close to impossible. His 48hours (!!!) piece *Centrifual Satz Clock*, grows and grows. Here's a new part. A 2 CD set, which is also a soundtrack. Steve Kusaba's work offers from electroacoustic avant garde to almost easy pop rock. Most played and sung by Steve. All thoroughly created and composed. That Steve Kusaba struggles in today's underground should tell you something about today's *official culture*.
https://store.cdbaby.com/Artist/SteveKusaba




8. Halzine 11 with CD-R
Description of the whole world of Hal McGee presenting / producing avangarde / noise art / dictaphone audio assemblage - essay and photos by Jerry Kranitz - Hal McGee layout plus CD-R with diary like audio recordings / collages.
http://www.haltapes.com/blog/halzine-issue-11-now-available




9. John Cee Stannard - the "Doob Doo" album - CD
John Cee Stannard probably known to *the scene* for his creations with Tudor Lodge (which is still active and will be back with a new release) started his *second sound*, the british (acoustic) Blues in 2013 with this album. Totally british, totally positiv, warm and different (GREAT guest musicians!). 5 more new albums available.
http://www.johnceestannard.co.uk/




10. The Bringers of Change - Thin Ice - CD
Totally original unique, new Space Rock (and much more) by long time musicians Tim Jones (Stone Premonitions) John Simms / Maxine Marten (Clear Blue Sky) released on Falling A Records, a british underground label that started as a DIY cassette label in the early 1980s and now cooperates for example with musicians like Keith Levene (who is - dont know what Jah Wobble is doing these days - carrying on with the original PIL heritage) .. so all in all VERY worth to check out!
http://www.barrylamb.com/




The Monstrous Hermanos Guzanos Story
https://www.electroniccottage.org/lord-litter/the-monstrous-hermanos-guzanos-story
The Hermanos Guzanos was a freakout trio from the *cassette culture* days. Here I give you their whole story .. and it seems the Worms start to crawl agian .. new video:
Hermanos Guzanos - Another Six Pak Mornin'
https://www.youtube.com/watch?v=f2gZA7Spqqg&feature=youtu.be




april 2018




Electronic Cottage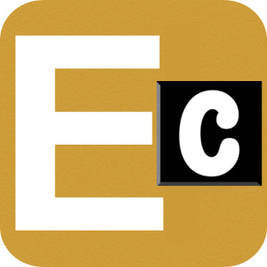 Electronic Cottage is an international community where independent artists, musicians, writers and freethinkers can meet and share ideas, sounds, visual art, photos, zines, videos, reviews, news and info, opinions, tech and gear articles, and much more, all in the spirit of two-way communication.

EC draws inspiration from the Cassette Culture Revolution of the 1980s, 90s and beyond; Mail Art, Small Press and Zines, Dada, Fluxus, Punk Rock, Hacking, Circuit Bending, Anarchy, and Noise.

EC values inclusion, democracy, experimentation, independence and freedom of thought and expression, open-minded exchange, and Community.

Hal McGee

https://www.electroniccottage.org/
march 2018
Hal McGee's new Blog
deals with experimental creation, cassette culture, independent thinking
This blog was created because of my desire to rid myself of the toxic, addictive burden of Social Media (especially Facebook) and to focus on personal expressions of my life as an artist on my own personal, NON-TOXIC, advertisement-free and politics-free website.
http://www.haltapes.com/blog
Reminder: please understand that I dont spread any "social media" link.
Businesses that make money by collecting and selling detailed records of private lives were once plainly described as "surveillance companies." Their rebranding as "social media" is the most successful deception since the Department of War became the Department of Defense.
Edward Snowden (@Snowden) March 17, 2018
FINALLY ... LORD LITTER, on a radioshow as musician..unbeliveable!
... the show starts with 2 of my songs from *Lights Out* https://www.mixcloud.com/mikepougounas/the-blackout-radio-show-with-mike-pougounas-15-march-2018/
The People Who Own The Dark
... a bit of *entertainment* .. if we don't RESIST this is a *nice* prediction of our near future ... enjoy!
The Internet Archive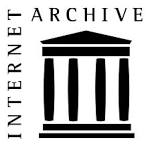 I offer all my shows and some of my own music releases via the internet archive. Why the internet archive? Well, it's the only massive update internet offer totally out of the marketing / slick busines ruled world, which simply dictates too much these days. There is always an alternative.
"The Internet Archive (archive.org) is a 501(c)(3) non-profit that was founded to build an Internet library, with the purpose of offering permanent access for researchers, historians, and scholars to historical collections that exist in digital format.

Founded in 1996, the Internet Archive has an historical web collection (the Wayback Machine) of over 150 billion web pages, about 240,000 movies, over 500,000 audio items (including over 70,000 live concerts), over 1,800,000 texts, 1600 education items, and over 30,000 software items. And we're growing bigger every day!"

10 Ways to explore The Internet Archive
http://blog.archive.org/2018/03/07/10-ways-to-explore-the-internet-archive-for-free/
Cassette Culture NOW (2018)

I'm not a cassette fetishist - I just see the medium cassette as the perfect alternative to a *all dictating* reality. We had it in the 80s with a music industry that dictated absolutely every step of the process of recording and releasing sound. We have it now with a digitized world that turns planet earth into a cold, lifeless digitized sphere.

The *cassette culture* makes an obvious comeback. The Cassette Culture started as a worldwide scene of active networking artists long before the days of internet. The center medium was the music cassette because it was a perfect alternative to the all dictating vinyl releasing music busines.

When in 1979 the first Tascam 4-track Portastudio enabled musicians all over the world to produce in total freedom at home, when and what_ever they wanted, a new ara of real independent production started.

Soon a worldwide scene came alive with musicians, releases, magazines, concerts, festivals, tours, radioshows, distribution and more. The central aim was not becomming known and *making it* - the aim was to create, communicate, come together and in general offer *something different*.

As it later turned out there were several big scenes that were not connected. The scene in India, the scene in Afrika, the scene in Mexico - and more - and the scene from *industrialized* countries. I'm using the expression *industrialized* caus I miss a better word. The sepration of those scenes needs to be examined.

From 2000 to 2010, when finally home computers and the internet seemed to enable everyone to become creative and distribute the days of the *cassette culture* took a break.

Ca. 2010 suddenly new, young people started to release music on music cassettes and discovered the expression *cassette culture* for themelves.

They started to realise that one can't touch a file, that the lifeless, compressed sound of a file kills the feeling and atmosphere they wanted in their music. They realised that endless streaming playlists turns individual artists into a meaningless mass, that imperfection (tape hiss) adds uniqueness to their music ... and many more aspects which now define a new area of *cassette culture*.

Cassette Culture just entered a new phase and is still (yes!) changing the world. I even dare saying that the cassette culture already entered the World Cultural Heritage. The good thing is that for various reasons it can't sell out - just for the way it is, it is more or less guaranteed that it will never become mainstream. Here are some links with info about the new and the classic phase. And - yes ... more to come.

Lord Litter (march 2018)

>>> Cassette Culture - new phase

>> The Evolution of Cassette Culture - 02 Feb, 2017
https://www.thefourohfive.com/music/article/the-evolution-of-cassette-culture-148

>> Cassette Culture - 2016
Explaining the renewed interest in this retro format
http://humanhuman.com/articles/cassette-culture-renewed-interest-explained

>> The Hiss is Back: The Growing Resurgence of Cassette Culture
http://performermag.com/band-management/music-promotion/the-hiss-is-back-the-growing-resurgence-of-cassette-culture/

>> Cassette Culture in Central Java - 5.18.15 by Sean Stellfox
http://www.tabsout.com/?p=9434

PS ... and yes there is a critical article forthcomming because today's cassette culture sure suffers from todays general sickness of culture.
february 2018
CASSETTE CULTURE
.. and here I go again .... LL... february 2018....
I started my underground life in the 1980s as a member of the so called *cassette culture*. A true alternative worldwide networking movement long before the days of internet. I was active in prodcucing music, distributing music, radioshows, newsletters and more.

Ca. 2000 the days of cassette culture seemed over. Computers and internet seemed to offer a new freedom. I kept undergroundin' with with the spirit I took from those cassette culture days, presenting people who wanted just a bit more than *making it*!

Recently it became obvious that the digitalisation did'nt bring freedom but too much of insignificance of the individuality on many levels - such as personality, sound, presentation - well basicly every aspect that defines *uniqueness*.

Recently I was asked for an interview about the original *cassette culture* days for Germany's one lasting radiostation that presents real culture. In this context I made a research on *cassette culture* 2018 .. to find that again as the true alternative to a world that slowly turns into a cold lifeless digitized sphere a alive cassette culture offers a true alternative.

So again I'll start spreading the word. As a start here are two places to start you're very own journey into a true alternative - I think it is important to just give a few selected doors, instead of drowning in zillions of irritating links, which is the normality today.. :

Putting the Net Over Networking
good/brief article about the origial cassette culture
http://www.moorestevie.com/press/mythos.html

Tabs Out
The *whole* update world of cassette culture!
Podcast, News, Features, A-Z cassette label listing and more - a total must if you want to get a healthy dose of what is going on today - very much recommended.
http://www.tabsout.com/
january 2018
Bedroom Cassette Masters - incredible project!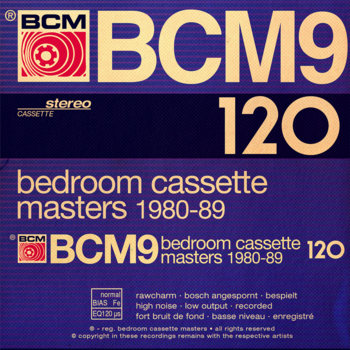 Eclectic selections of lo-fi vintage electronica produced in bedrooms around the globe between 1980- 89. Each downloadable volume of Bedroom Cassette Masters comes with an extensive PDF guide to the artists, the gear and the era + printable j-card cassette inlay.
https://bedroomcassettemasters.bandcamp.com/
Looking For America Collection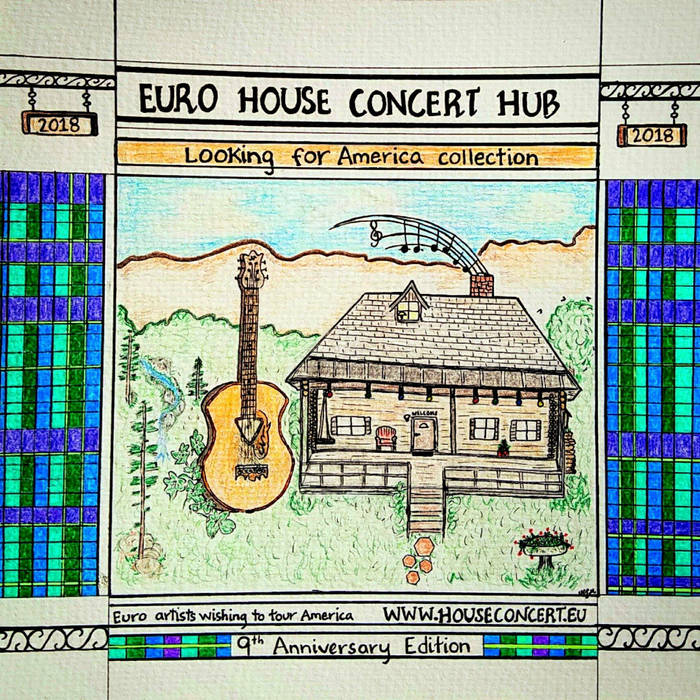 To describe the activities of Rob Ellen with a few words is completely impossible. Broadcaster / Promoter / houseconcerts / releasing compilations .. and all inbetween. The genre is Roots (though I dont like this specification much because it sounds cornered and Rob Ellen defenitely isn'nt!) His new compilation is meant as a connection / meeting point of european artists with the american scene it's not meant to be *sold* it's a communication tool - so get in touch and discover .. some of this here really blows my mind!
https://medicineshowrecords.bandcamp.com/releases
CES 2018 - Such a shame
... basicly I love the future, science fiction, new technological developments .. I can't wait. Since I was a child. Well, things changed. When I saw things to come at a report from the CES 2018 and combined that with the endless greed of today's transnational corporations, I know what will happen first. I'm afraid it will not be the glorious *We live because we want to evolve our mind* the basis of Gene Roddenberry's vision in Star Trek ... no.. it will be a *my profit first for whatever price* ... such a shame...
Tabongas Monster Shop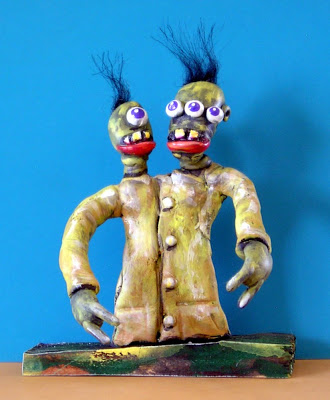 The most obscure / unusual figurines you have ever seen! Guaranteed and promised! For your most unique presents ever! All individual handmade creations by Gary Wray who should be world famous for this!





http://tabongasmonstershop.blogspot.de/
http://www.Tape-Mag.com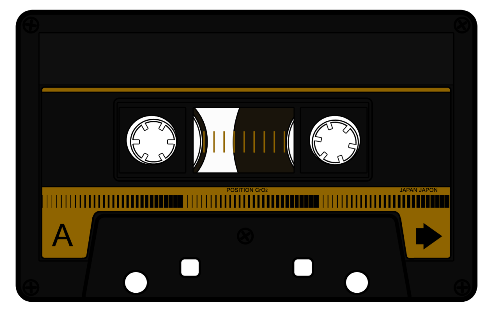 Tape-Mag.com is a Non-Profit Online-Archive & Information-Database for Audio-Tape-Culture (Cassettes/Tapes/Reels) and 20th Century Art- & Music-related Small-Press Publications / Magazine-Culture

- Mid 70's to late 90's Industrial / Experimental / Free Improvisation / Post- Punk / New Wave, Minimal / Synth /Ambient and further musical directions of the DIY-Cassette-Culture.

- early 50's to late 90's Sound Art / Sound Poetry / Text-Sound-Compositions / Poesie Sonore / Verbosonics / Lingual Music / Music Concrete / Audio Art plus related printed Mail-Art / Concrete Poetry / Visual Poetry / Lettrisme / Fluxus

Here you are able to browse and research thousands of releases, find further information about the Artists, the Organisations, Press & Label-People behind the scene and/or the published Small Print / Magazines, Information-sheets and Artists-Manifests that all defined a very exciting culture and era. Most of the releases listed here were only released in very limited amount and are hard to find these days but they had without any doubt their important role in the development of contemporary audio & sound-art and music-history. These protagonists of a DIY (Do-It-Yourself)-Culture-Movement in which everybody can be an artist, label, distributor and press-editor or organisation deserves a comprehensive overview in a broader context with all its connections and a framework. With this Database the collected, provided and connected Information can become knowledge. Knowledge that Media in Internet-Age can hardly supply with the current Information Overload.
http://www.tape-mag.com
Reminder
For various reasons I finally stopped spreading any Facebook links/addresses
Please don't feel offended if you are there but Facebook, only caring for profit, gave so much power to hate spreading, life destroying forces ... I simply can't support that anymore. Every click on Facebook supports this system.
---

2017


december 2017


Lord Litter at Rate Your Music
Here is a good community-built music and film database, offering a list of my early releases, 1984-2000 (still quite some are missing) also has a link to Das Freie Orchester, the east german band I joined in 1989. Whoever created this list - many thanks!!
https://rateyourmusic.com/artist/lord_litter


The Blackout Radio Show with Mike Pougounas - 30 November 2017
On this week's Blackout I have a special guest: Mick Magic will enlighten us regarding the Cassette scene of the 80's and 90's, his band Magic Moments At Twilight Time and his cassette label Music & Elsewhere which became the main English distributor of the Cassette scene. All songs will be taken from the compilation "United World Underground Collection" which he put out recently, introducing us to 30 albums that the label released back then ...
https://www.mixcloud.com/mikepougounas/the-blackout-radio-show-with-mike-pougounas-30-november-2017/


Anywhere, U.S.A. - 2017
Anywhere, U.S.A. is a beautifully crafted short film about an evening in a diner that reveals layers complexity beneath society's everyday surface - VERY much recommended!
https://vimeo.com/238363518


Cassette Culture Node.Linz (Crowdfunding)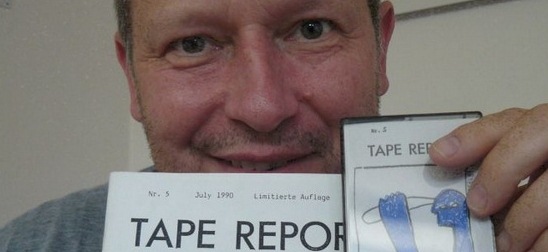 The exhibition will take place in Linz, Austria for three weeks in spring 2018 with concerts, and lectures meant to look back as well as opening new perspectives to people interested in art and culture. An exhibition about a medium, and music from the 80s and early 90s also asking and discussing questions of the now and the future.

Curated by Wolfgang "Fadi" Dorninger who ran the Die Ind label, was member of the groups Monochrome Bleu, and Josef K. Noyce and still plays music and runs a label. Get to know what it means to communciate and create way beyond the poor 140 character tweet and you might find a way to escape the world dominated by algorithms - there is always an alternative!

https://wemakeit.com/projects/cassette-culture-node-linz?locale=en
---

november 2017


to whom it may concern

For various reasons I finally stopped spreading any Facebook links/addresses

PLEASE avoid Emojis when writing to me. These are another depletion of human communication. We loose our skill to express what we feel. No offence, but I'm not a babbling idiot, who needs stupid little faces to understand what you mean.

Sent from my iPhone / Samsung / Whatever Phone - is there a way to turn this Spam off? Thank you.

I'm sick and tired of all this demanding more parts of my life everyday. There is a world outside of all this. I'm here and there are still many others with me!


---

october 2017


The New York Sound Art Gallery Generator is in residence at Sediment Arts in Richmond Virginia October 6- 29, 2017 Generations Unlimited has produced a C-110 cassette for this exhibit called Generator Twenty-Seven Years Later. It features current voices and sounds compiled by Ken Montgomery from nearly 50 artists who were involved with Generator 27 years ago (incl. yours truly). Generator Twenty-Seven Years Later has been produced in edition of 200 and is available at Sediment Arts and Generations Unlimited. https://generationsunlimited.bandcamp.com/album/twenty-seven-years-later


Facts, Myths & Lies of DIY music 1987-1993 Darrell Draeger, who was there with his band The Hermanoz Guzanos, presents his vision of the movement, comes with download songs. http://1980scassetteculture.blogspot.de/


Fruits de Mer Records asked about my vinyl obsessions this may give a hint about my influences and you may discover a great label! http://www.fruitsdemerrecords.com/lordlitter.html


I'm producing shows for Radio On Berlin which is now listed as one of the 10 top radiostations of Berlin by theculturetrip.com https://theculturetrip.com/europe/germany/articles/berlins-top-10-radio-shows-you-need-to-listen-to/


now released: The United World Underground Collection a very special 33 hour data disk collection, incl. 4,5 hours of bonus material, 4 books (PDF format) and a bonus CD. 80s/90s underground incl. yours truly http://www.mickmagic.net/


... after the german election

Germany after the election: If you are black, jewish, gay, muslim .. or a freedom,open mind loving person like me, be carful if you come to Germany these days, 13% of the Germans voted the Nazi party AfD, they are in the parliament now...a Nazi party in Germany unfortunately has a very special meaning.

Unfortunately I'm VERY serious and I don't see any possible changes in comming years because reasons for all this stay untouched - or do you really think they ever will stop selling weapons for profit?



---
september 2017
The United World Underground Collection
Ever wondered how the REAL 1980s / 1990s international underground sounded / looked / smelled / felt / tasted?? How it all worked before the internet......what are they doing today? ........................... incl. yours truly!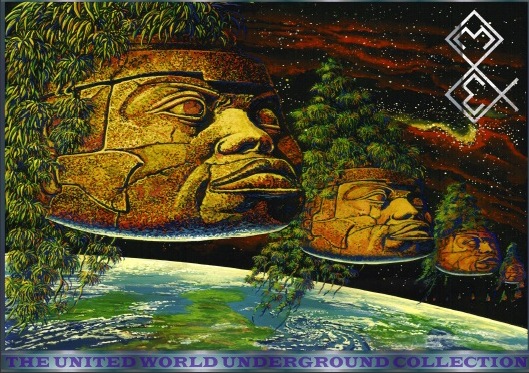 a very special 33 hour collection, a further 4,5 hours of bonus material, 4 books (PDF format) and a bonus CD...
http://www.mickmagic.net/
https://www.facebook.com/events/414377422297512
---
august 2017
How is Life in Berlin?

... since many of you ask questions like "Hope all is well in Berlin" .. or.. "I hope summer is treating you nicely!" .. or..

I think I have to give a general statement....

I always have been a good mooded, positive minded guy .. like "let's go - let's do it - we're gonna make it!"

This is becomming very hard in recent times - seems it will become impossible soon. Don't wanna burden something on you .. but ..

This summer for the first time in Berlin we got a definite hint about the change of climate..days with endless rain..parts of the city drowning. Drowned rats came out of the sewers. In 1972 the Club of Rome developed a projection about what could happen if the world would keep on being addicted to endless growth. Not well covered but part of it was the climate change.

Germany and the rest of Europe is overcrowded with people who had to flee their homecountries because a *normal* life became impossible there. Millions more are waiting to come. In 1990 the BBC broadcasted a movie entitled "The March" which told exactly this story .. a main statement was "We are so poor because you are so rich".

Warnings about what could be a possible future had been plenty .. noone ever really reacted - now this is our reality.

Sorry to burden this on you ... but this comes to my mind reading "Hope all is well in Berlin".

LL
---
july 2017
Where everybody is going

Not so long ago being a alternative musician meant that one went a true alternative way in creation and distribution. Whatever style the musician created, the basic idea was to be not with a so called mainstream that basicly dictated the rules of everything.

Since the so called digital revolution a impression is arising that the alternative musician is living in some kind of paradise. Professional homerecording equipement became a normality and via the internet the whole world can be reached for promotion and distribution.

If one explores this new system it pretty soon becomes obvious that main parts are just a new variation of the so called mainstream, owned by a quite small number of people, dictating the rules of everything and - yes - exploiting everybody taking part.

I very often hear musicians complaining about Spotify and yet "everybody" goes there. Everybody knows about the dubious World of Facebook and yet "everybody" goes there.

I often hear arguments like:"Yes I know but everybody goes there these days."

I completely stopped to spread bad and negative feelings (the whole world is dominated by these at the moment) so I stopped talking about all these obviously doubtful ways I see all over - not wanting to put the blame on anyone.

But it leaves me completely speechless that all these alternative people out there are not looking for alternatives (or better: build an own alternative) ...like sheep they all go *where everybody goes* ...this is very, very sad for someone comming from a generation that defined "alternative" very different and extremely dangerous for generations to come.

I dont want to say "Do this or do that" (everybody should have an own free and independent mind) but I definitely want to say "Don't go where everybody is going - there is always an alternative!"

Vive La Difference!
Lord Litter