... the musician ...

---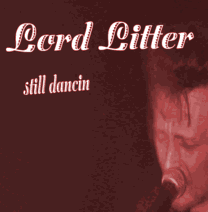 now released

Lord Litter
still dancin - CD

7 songs, kinda fragile, a touch of obscure, an almost lost production, lotsa ukulele and a bunch of unusual percussion ... info / order / etc

This album represents one of the most creative, inventive forms of musical expression I've heard for a while, and I highly recommend it... Bliss Aquamarine


---
1000 Flights - a blog about obscure muzik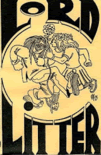 "... All in all Lord Litter is a weird genius of our time passing throu different layers of counter-culture and crossing the borders of time and space to deliver us a creative and innovative music that stands on its own.A must for the lovers of original music."

.. download 2 original tapes ...
http://1000flights.blogspot.de/
---

Lord Litter - My Roundabout

I don't know who puts all these ancient LORD LITTER songs on YouTube but it's a great way to experience the sheer insanity of these years. Here is My Roundabout from the cassette Space Age I released on audiofile Tapes, USA in 1989. Honestly I don't know how many cassettes I've released - I was continually recording during these years. All instruments, vocals that's me, drums by the still mysterious Thomas Tit. All recorded at home on 4-track.


---
NEW!!! M&E SHOWCASE FALL 2014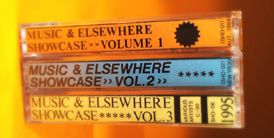 M&E Showcase was an ongoing cassette compilation series presenting the M&E label, early to mid 1990s. Now that M&E is back the series returns this time as online release. What you get is a wealth of experienced long working (true) indie-underground musicians from all around the world with new works - check it out - it's free - but - it's classy and very recommended!! ... and sure has a new LORD LITTER and a Meta Georgia track ...
http://www.mickmagic.net/M&E%20Showcase.htm
---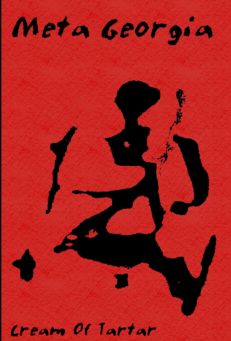 META GEORGIA
Cream Of Tartar - CD

Hilke Hesse and Lord Litter, two voices, two guitars and a uke! .. as pure as it gets ..

.. for pix / story / info / sounds / and more ... ...click!


Listen to BABY BUMBLE BEE from Cream of Tartar at M & E's Showcase Fall 2014 ...

"Lord Litter and his good lady offer up more acoustically artful simplicity, albeit this time with a slightly more kitsch touch" meta-georgia-germany-baby_bumble_bee

---
LITTER MOVIES

WILD GUITAR
<! iframe src="https://archive.org/embed/SpiderBaby.-.1964-ImprovedAudio" width="410" height="250" frameborder="0" webkitallowfullscreen="true" mozallowfullscreen="true" allowfullscreen>


Wonderful naive/charming trash movie starring the one and only Arch Hall Jr. ... the one with the wildest orginal rock'n'roll hairdo ever .. tells you about the real bad/dirty aspects of the music-biz .. yeh! ..became one of my absolute fave movies .. incl. the reconciliatory end .. very glad you can watch/download this movie (legally) from the groovy archive.org, where you can also get all my radioshows ... yeh!!



GLEN OR GLENDA

my absolute fave if it comes to independent movie .. be free .. be what you are .. Ed Wood forver!!!



...... the dj ...

---
LORD LITTER'S MAGIC MUSIC BOX
.........presents .............

Saber Systeme
La Libertat


"Freedom" is a video made in Northern Italy in Peveragno, the little town where musicians live, and was produced with the participation of the inhabitants of the same. "Freedom" is a song and a video that aims to represent the will and the hope of people asking for a job opportunity for their future, a chance to live with dignity in their own land . The picture of youth and adults in a small town reflects the legitimate hope of safeguarding the identity of the world people. https://www.facebook.com/www.sabersysteme.it?fref=ts
... this brings HOPE!!!
---
A L V A R O

...truth never dies ...
ALVARO & FATIGA DE MATERIAL
---
---
KWTF 88.1FM Bodega Bay


LORD LITTER'S MAGIC MUSIC BOX INTERNATIONAL english langugage ... produced for http://www.KWTF.net USA / California, 88.1 FM Bodega Bay, listener supported, community radio for Sonoma County and streaming live...

LORD LITTER'S MAGIC MUSIC BOX INTERNATIONAL 2014-40

LORD LITTER'S MAGIC MUSIC BOX INTERNATIONAL 2014-41

LORD LITTER'S MAGIC MUSIC BOX INTERNATIONAL 2014-42

LORD LITTER'S MAGIC MUSIC BOX INTERNATIONAL 2014-43

---
RADIO MARABU

LORD LITTER'S OTHER german band for 2015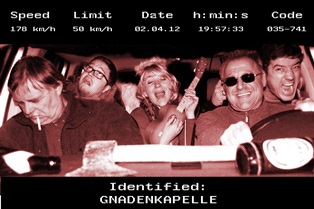 ......... G N A D E N K A P E L L E

LORD LITTER'S MAGIC MUSIC BOX german langugage ... produced for http://www.RadioMarabu.de euro network with on air / cable / shortwave and online broadcast

Listen to LORD LITTER'S MAGIC MUSIC BOX 2014 - 10

---
15 Minutes show segment presenting fresh forward *underground* all styles/genres, broadcasted via
RADIO MIAMIGO (Spain) and RADIO MARABU (Germany)

Listen to LORD LITTER'S 15 Minutes 2014 - 12-18

---


get all Lord Litter's Magic Music Box Shows available at archive.org here »»» list of shows to download