... the musician ...

---
John Armstrong / Lord Litter
Checkpoint Charlie (4:00)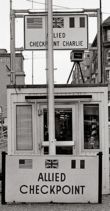 .. the cooperation, recorded in Berlin ...

> John, guitar, voice, composition ...contact John

> Litter, vocals, lyrics, rainstick, banjo, guitar, bongos, samples, arrangement, production ..


info/download Checkpoint Charlie(2 versions)

---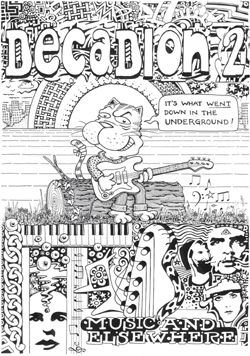 DECADION2
RELEASED AUGUST
10TH
Finally, after 10 years of silence, an actual release from Mick Magic's Music & Elsewhere!

Presenting DECADION 2 (M&E 601) - an almost perfect souvenir of 16 years of underground sounds - an extensive mp3 collection on CDR + a bonus CD! Around 14 hours of music by 162 bands from a couple of dozen countries ... incl. LORD LITTER tracks ...

download PDF info_booklet!
order here www.MickMagic.net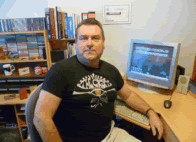 Mick sez ... "anybody who lost contact with Mick Magic/M&E, he's back, doing stuff and keen to reconnect with old friends"




---
now released!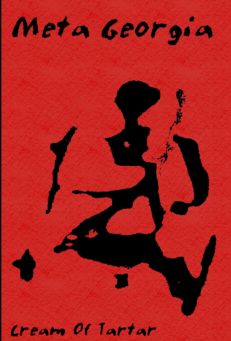 META GEORGIA
Cream Of Tartar - CD

Hilke Hesse and Lord Litter, two voices, two guitars and a uke! .. as pure as it gets ..

.. for pix / story / info / sounds / and more ... ...click!


...... the dj ...

---

LORD LITTER'S MAGIC MUSIC BOX


YOU HEAR THE CD ON THE SHOW .. NOW SEE HER LIVE!!!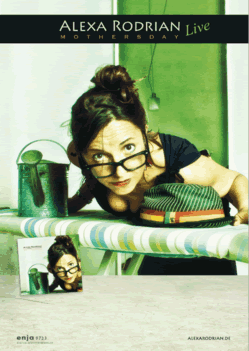 Release of the new CD in Germany - Berlin, Hamburg, München, Nürnberg



23.10 im Grünen Salon Berlin
29.10 bar 227 Hamburg
21.11 Theaterfabrik Traunreut
22.11 Milla München
24.11 DB Museum Nürnberg
13.12 Park der Capio Klinik Hilden

http://www.alexarodrian.de


---
---
KWTF 88.1FM Bodega Bay


2013 was a hugely successful year for KWTF. In March we went on air at 88.1FM in Bodega Bay. KWTF has been granted a license renewal that extends our broadcast license until 2020. In 2013 we also increased our new programming by 10 percent.

We are currently building a production studio in downtown Santa Rosa. We are actively searching for new programmers, listeners and supporters. KWTF is in the midst of a signal improvement project that will get our broadcast into central Sonoma County. We continue to be online all the time at KWTF.net and you can listen through the TuneIn app on your phone or tablet.

LORD LITTER'S MAGIC MUSIC BOX INTERNATIONAL english langugage ... produced for http://www.KWTF.net USA / California, 88.1 FM Bodega Bay, listener supported, community radio for Sonoma County and streaming live...

LORD LITTER'S MAGIC MUSIC BOX INTERNATIONAL 2013 - 22
LORD LITTER'S MAGIC MUSIC BOX INTERNATIONAL 2013 - 23
LORD LITTER'S MAGIC MUSIC BOX INTERNATIONAL 2013 - 24
LORD LITTER'S MAGIC MUSIC BOX INTERNATIONAL 2013 - 25
LORD LITTER'S MAGIC MUSIC BOX INTERNATIONAL 2013 - 26
LORD LITTER'S MAGIC MUSIC BOX INTERNATIONAL 2013 - 27
---
RADIO MARABU

LORD LITTER'S MAGIC MUSIC BOX german langugage ... produced for http://www.RadioMarabu.de euro network with on air / cable / shortwave and online broadcast

LORD LITTER'S MAGIC MUSIC BOX 2013 - 9
LORD LITTER'S MAGIC MUSIC BOX 2013 - 10
---


get all Lord Litter's Magic Music Box Shows available at archive.org here »»» list of shows to download