<! #EFEFEF > ... the musician ...

---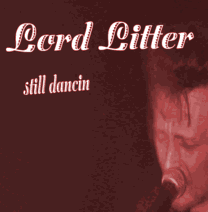 2014 release

Lord Litter
still dancin - CD


7 songs, kinda fragile, a touch of obscure, an almost lost production, lotsa ukulele and a bunch of unusual percussion ... info / order / etc

This album represents one of the most creative, inventive forms of musical expression I've heard for a while, and I highly recommend it... Bliss Aquamarine
---
1000 Flights - a blog about obscure muzik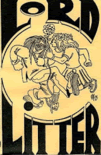 "... All in all Lord Litter is a weird genius of our time passing throu different layers of counter-culture and crossing the borders of time and space to deliver us a creative and innovative music that stands on its own. A must for the lovers of original music."

.. download 2 original tapes ...
http://1000flights.blogspot.de/
---
Lord Litter - My Roundabout
I don't know who puts all these ancient LORD LITTER songs on YouTube but it's a great way to experience the sheer insanity of these years. Here is My Roundabout from the cassette Space Age I released on audiofile Tapes, USA in 1989. Honestly I don't know how many cassettes I've released - I was continually recording during these years. All instruments, vocals that's me, drums by the still mysterious Thomas Tit. All recorded at home on 4-track.
---
NEW!!! M&E SHOWCASE NEW YEAR 2015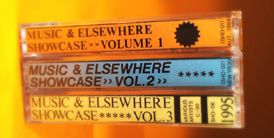 M&E Showcase is an ongoing online zine / compilation. Discover historic and update underground. Incl. 2 tracks by DAS FREIE ORCHESTER the East German Underground band that I joined one the after wall fell in Berlin in 1989. The tracks are remastered from 1992 sessions and present the typical kinda maniac DFO sound.
http://www.mickmagic.net/M&E%20Showcase.htm
---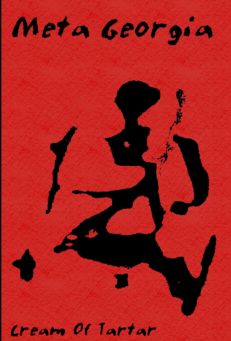 META GEORGIA
Cream Of Tartar - CD

Hilke Hesse and Lord Litter, two voices, two guitars and a uke! .. as pure as it gets ..

.. for pix / story / info / sounds / and more ... ...click!
---
Recommended!
WILD GUITAR
<! iframe src="https://archive.org/embed/SpiderBaby.-.1964-ImprovedAudio" width="410" height="250" frameborder="0" webkitallowfullscreen="true" mozallowfullscreen="true" allowfullscreen>
Wonderful naive/charming trash movie starring the one and only Arch Hall Jr. ... the one with the wildest orginal rock'n'roll hairdo ever .. tells you about the real bad/dirty aspects of the music-biz .. yeh! ..became one of my absolute fave movies .. incl. the reconciliatory end .. very glad you can watch/download this movie (legally) from the groovy archive.org, where you can also get all my radioshows ... yeh!!

...... the dj ...
---
Geyster
Knight Games - 3 new albums
30 brand new tracks !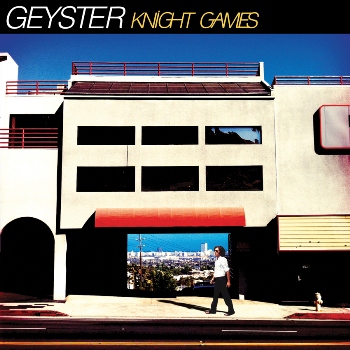 .. from PARIS / FRANCE .. what a project! .. somehwere between 10CC - Michel Polnareff and Steely Dan - in depth POP for 2015 and beyond! .. check out at my show(s)!!!
http://geyster.com/
---
Saber Systeme
"Freedom" is a video made in Northern Italy in Peveragno, the little town where musicians live, and was produced with the participation of the inhabitants of the same. "Freedom" is a song and a video that aims to represent the will and the hope of people asking for a job opportunity for their future, a chance to live with dignity in their own land . The picture of youth and adults in a small town reflects the legitimate hope of safeguarding the identity of the world people. https://www.facebook.com/www.sabersysteme.it?fref=ts
... this brings HOPE!!!
---
---
KWTF 88.1FM Bodega Bay


LORD LITTER'S MAGIC MUSIC BOX INTERNATIONAL english langugage ... produced for http://www.KWTF.net USA / California, 88.1 FM Bodega Bay, listener supported, community radio for Sonoma County and streaming live...

LORD LITTER'S MAGIC MUSIC BOX INTERNATIONAL 2015-2

---
RADIO MARABU



LORD LITTER'S MAGIC MUSIC BOX german langugage ... produced for http://www.RadioMarabu.de euro network with on air / cable / shortwave and online broadcast

Listen to LORD LITTER'S MAGIC MUSIC BOX 2014 - 12

LORD LITTER'S OTHER german band for 2015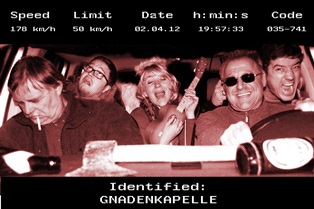 ......... G N A D E N K A P E L L E
---
LORD LITTER'S 15 MINUTES
15 Minutes show segment presenting fresh forward *underground* all styles/genres, broadcasted via
RADIO MIAMIGO (Spain) and RADIO MARABU (Germany)

Listen to LORD LITTER'S 15 Minutes 2014 - 19-25

---


get all Lord Litter's Magic Music Box Shows available at archive.org here »»» list of shows to download