Lord Litter 2018
---
website

playlists

download radioshows & LL releases
---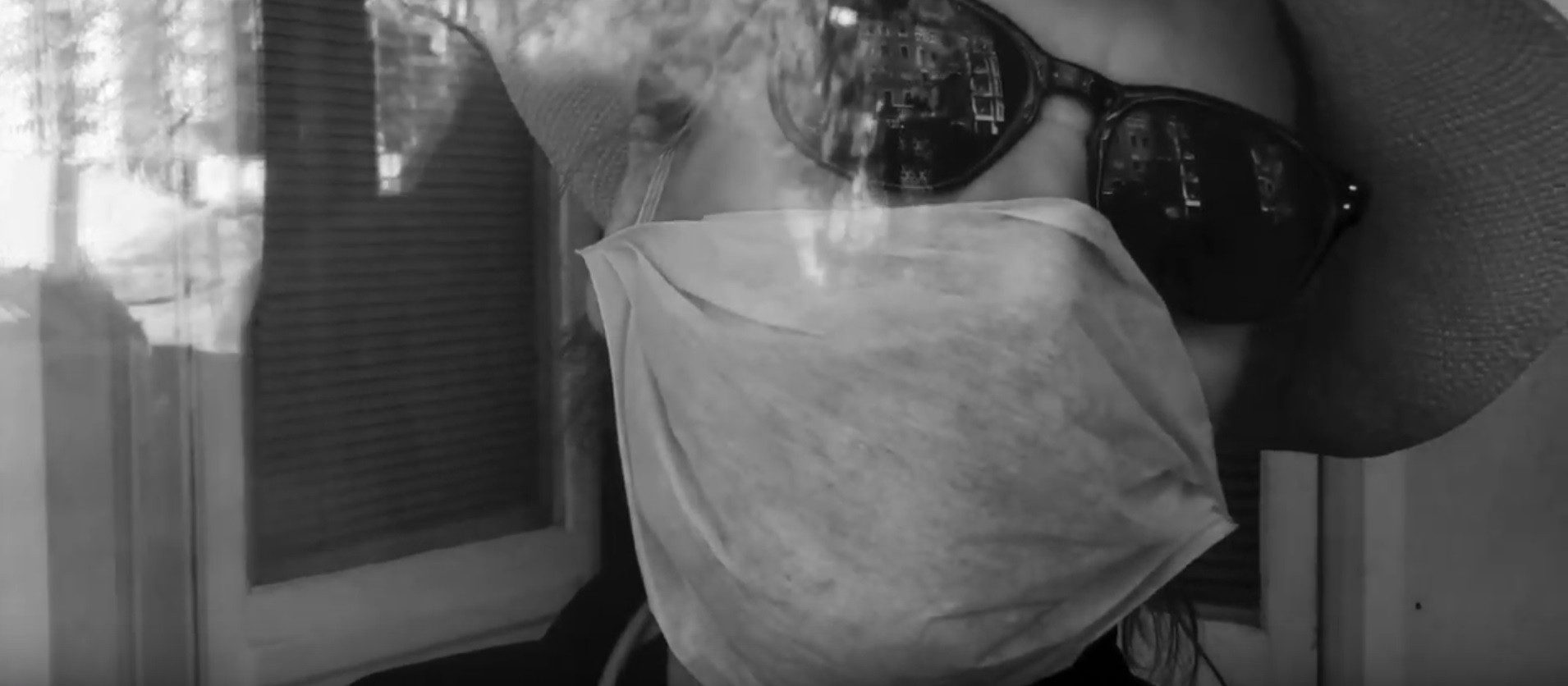 ... musician ..."His own music has sometimes taken a backseat to his fame as a radio broadcaster but is no less important when it comes to his legacy. His voice is sometimes whiskey hued and gruff, at other times a high tenor with a bit of a nasal quality. He has strong musical abilities on guitar and other instruments. He leans towards *authentic expression*, that is, simply done, from the heart type songs with a poignant message or insight, although he has also ventured into harder rock, electronic and experimental areas." Don Campau
... dj ... "Continues to produce one of the most delightful selections of no rules eclecticism on the radio today." Mick Magic
---

NEWS, Thoughts, comments 2018


january 2018




Looking For America Collection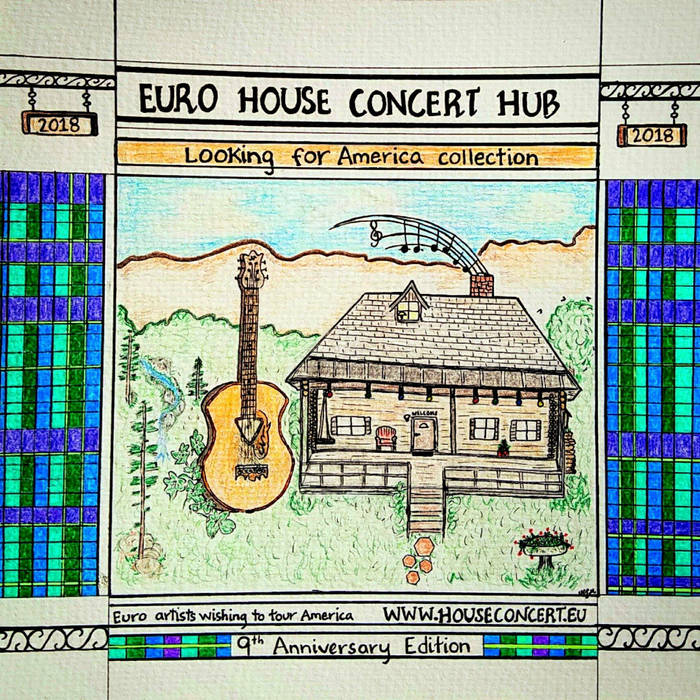 To describe the activities of Rob Ellen with a few words is completely impossible. Broadcaster / Promoter / houseconcerts / releasing compilations .. and all inbetween. The genre is Roots (though I dont like this specification much because it sounds cornered and Rob Ellen defenitely isn'nt!) His new compilation is meant as a connection / meeting point of european artists with the american scene it's not meant to be *sold* it's a communication tool - so get in touch and discover .. some of this here really blows my mind!
https://medicineshowrecords.bandcamp.com/releases
CES 2018 - Such a shame
... basicly I love the future, science fiction, new technological developments .. I can't wait. Since I was a child. Well, things changed. When I saw things to come at a report from the CES 2018 and combined that with the endless greed of today's transnational corporations, I know what will happen first. I'm afraid it will not be the glorious *We live because we want to evolve our mind* the basis of Gene Roddenberry's vision in Star Trek ... no.. it will be a *my profit first for whatever price* ... such a shame...
Tabongas Monster Shop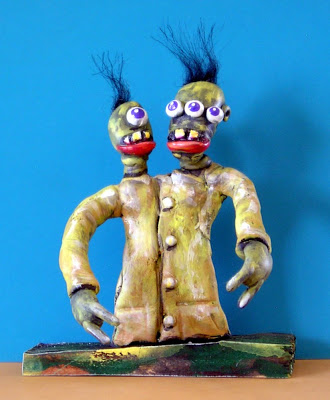 The most obscure / unusual figurines you have ever seen! Guaranteed and promised! For your most unique presents ever! All individual handmade creations by Gary Wray who should be world famous for this!





http://tabongasmonstershop.blogspot.de/
http://www.Tape-Mag.com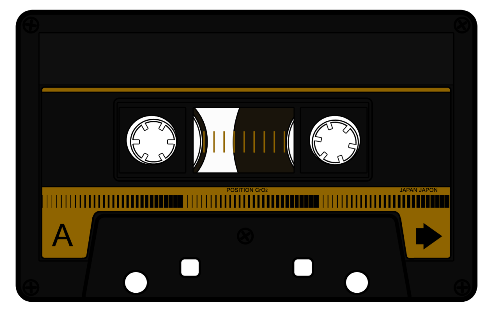 Tape-Mag.com is a Non-Profit Online-Archive & Information-Database for Audio-Tape-Culture (Cassettes/Tapes/Reels) and 20th Century Art- & Music-related Small-Press Publications / Magazine-Culture

- Mid 70's to late 90's Industrial / Experimental / Free Improvisation / Post- Punk / New Wave, Minimal / Synth /Ambient and further musical directions of the DIY-Cassette-Culture.

- early 50's to late 90's Sound Art / Sound Poetry / Text-Sound-Compositions / Poesie Sonore / Verbosonics / Lingual Music / Music Concrete / Audio Art plus related printed Mail-Art / Concrete Poetry / Visual Poetry / Lettrisme / Fluxus

Here you are able to browse and research thousands of releases, find further information about the Artists, the Organisations, Press & Label-People behind the scene and/or the published Small Print / Magazines, Information-sheets and Artists-Manifests that all defined a very exciting culture and era. Most of the releases listed here were only released in very limited amount and are hard to find these days but they had without any doubt their important role in the development of contemporary audio & sound-art and music-history. These protagonists of a DIY (Do-It-Yourself)-Culture-Movement in which everybody can be an artist, label, distributor and press-editor or organisation deserves a comprehensive overview in a broader context with all its connections and a framework. With this Database the collected, provided and connected Information can become knowledge. Knowledge that Media in Internet-Age can hardly supply with the current Information Overload.
http://www.tape-mag.com
Reminder
For various reasons I finally stopped spreading any Facebook links/addresses
Please don't feel offended if you are there but Facebook, only caring for profit, gave so much power to hate spreading, life destroying forces ... I simply can't support that anymore. Every click on Facebook supports this system.
---

2017


december 2017


Lord Litter at Rate Your Music
Here is a good community-built music and film database, offering a list of my early releases, 1984-2000 (still quite some are missing) also has a link to Das Freie Orchester, the east german band I joined in 1989. Whoever created this list - many thanks!!
https://rateyourmusic.com/artist/lord_litter


The Blackout Radio Show with Mike Pougounas - 30 November 2017
On this week's Blackout I have a special guest: Mick Magic will enlighten us regarding the Cassette scene of the 80's and 90's, his band Magic Moments At Twilight Time and his cassette label Music & Elsewhere which became the main English distributor of the Cassette scene. All songs will be taken from the compilation "United World Underground Collection" which he put out recently, introducing us to 30 albums that the label released back then ...
https://www.mixcloud.com/mikepougounas/the-blackout-radio-show-with-mike-pougounas-30-november-2017/


Anywhere, U.S.A. - 2017
Anywhere, U.S.A. is a beautifully crafted short film about an evening in a diner that reveals layers complexity beneath society's everyday surface - VERY much recommended!
https://vimeo.com/238363518


Cassette Culture Node.Linz (Crowdfunding)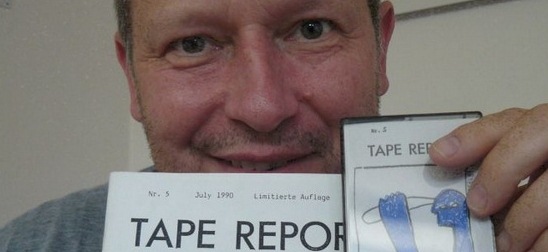 The exhibition will take place in Linz, Austria for three weeks in spring 2018 with concerts, and lectures meant to look back as well as opening new perspectives to people interested in art and culture. An exhibition about a medium, and music from the 80s and early 90s also asking and discussing questions of the now and the future.

Curated by Wolfgang "Fadi" Dorninger who ran the Die Ind label, was member of the groups Monochrome Bleu, and Josef K. Noyce and still plays music and runs a label. Get to know what it means to communciate and create way beyond the poor 140 character tweet and you might find a way to escape the world dominated by algorithms - there is always an alternative!

https://wemakeit.com/projects/cassette-culture-node-linz?locale=en
---

november 2017


to whom it may concern

For various reasons I finally stopped spreading any Facebook links/addresses

PLEASE avoid Emojis when writing to me. These are another depletion of human communication. We loose our skill to express what we feel. No offence, but I'm not a babbling idiot, who needs stupid little faces to understand what you mean.

Sent from my iPhone / Samsung / Whatever Phone - is there a way to turn this Spam off? Thank you.

I'm sick and tired of all this demanding more parts of my life everyday. There is a world outside of all this. I'm here and there are still many others with me!


---

october 2017


The New York Sound Art Gallery Generator is in residence at Sediment Arts in Richmond Virginia October 6- 29, 2017 Generations Unlimited has produced a C-110 cassette for this exhibit called Generator Twenty-Seven Years Later. It features current voices and sounds compiled by Ken Montgomery from nearly 50 artists who were involved with Generator 27 years ago (incl. yours truly). Generator Twenty-Seven Years Later has been produced in edition of 200 and is available at Sediment Arts and Generations Unlimited. https://generationsunlimited.bandcamp.com/album/twenty-seven-years-later


Facts, Myths & Lies of DIY music 1987-1993 Darrell Draeger, who was there with his band The Hermanoz Guzanos, presents his vision of the movement, comes with download songs. http://1980scassetteculture.blogspot.de/


Fruits de Mer Records asked about my vinyl obsessions this may give a hint about my influences and you may discover a great label! http://www.fruitsdemerrecords.com/lordlitter.html


I'm producing shows for Radio On Berlin which is now listed as one of the 10 top radiostations of Berlin by theculturetrip.com https://theculturetrip.com/europe/germany/articles/berlins-top-10-radio-shows-you-need-to-listen-to/


now released: The United World Underground Collection a very special 33 hour data disk collection, incl. 4,5 hours of bonus material, 4 books (PDF format) and a bonus CD. 80s/90s underground incl. yours truly http://www.mickmagic.net/


... after the german election

Germany after the election: If you are black, jewish, gay, muslim .. or a freedom,open mind loving person like me, be carful if you come to Germany these days, 13% of the Germans voted the Nazi party AfD, they are in the parliament now...a Nazi party in Germany unfortunately has a very special meaning.

Unfortunately I'm VERY serious and I don't see any possible changes in comming years because reasons for all this stay untouched - or do you really think they ever will stop selling weapons for profit?



---
september 2017
The United World Underground Collection
Ever wondered how the REAL 1980s / 1990s international underground sounded / looked / smelled / felt / tasted?? How it all worked before the internet......what are they doing today? ........................... incl. yours truly!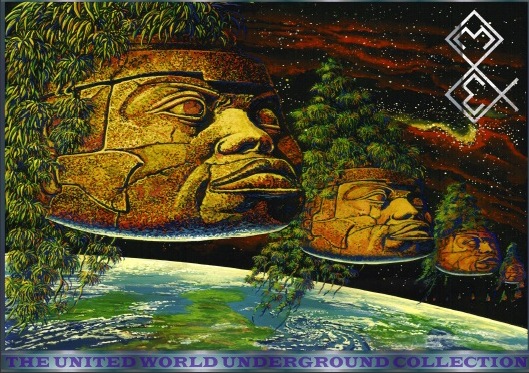 a very special 33 hour collection, a further 4,5 hours of bonus material, 4 books (PDF format) and a bonus CD...
http://www.mickmagic.net/
https://www.facebook.com/events/414377422297512
---
august 2017
How is Life in Berlin?

... since many of you ask questions like "Hope all is well in Berlin" .. or.. "I hope summer is treating you nicely!" .. or..

I think I have to give a general statement....

I always have been a good mooded, positive minded guy .. like "let's go - let's do it - we're gonna make it!"

This is becomming very hard in recent times - seems it will become impossible soon. Don't wanna burden something on you .. but ..

This summer for the first time in Berlin we got a definite hint about the change of climate..days with endless rain..parts of the city drowning. Drowned rats came out of the sewers. In 1972 the Club of Rome developed a projection about what could happen if the world would keep on being addicted to endless growth. Not well covered but part of it was the climate change.

Germany and the rest of Europe is overcrowded with people who had to flee their homecountries because a *normal* life became impossible there. Millions more are waiting to come. In 1990 the BBC broadcasted a movie entitled "The March" which told exactly this story .. a main statement was "We are so poor because you are so rich".

Warnings about what could be a possible future had been plenty .. noone ever really reacted - now this is our reality.

Sorry to burden this on you ... but this comes to my mind reading "Hope all is well in Berlin".

LL
---
july 2017
Where everybody is going

Not so long ago being a alternative musician meant that one went a true alternative way in creation and distribution. Whatever style the musician created, the basic idea was to be not with a so called mainstream that basicly dictated the rules of everything.

Since the so called digital revolution a impression is arising that the alternative musician is living in some kind of paradise. Professional homerecording equipement became a normality and via the internet the whole world can be reached for promotion and distribution.

If one explores this new system it pretty soon becomes obvious that main parts are just a new variation of the so called mainstream, owned by a quite small number of people, dictating the rules of everything and - yes - exploiting everybody taking part.

I very often hear musicians complaining about Spotify and yet "everybody" goes there. Everybody knows about the dubious World of Facebook and yet "everybody" goes there.

I often hear arguments like:"Yes I know but everybody goes there these days."

I completely stopped to spread bad and negative feelings (the whole world is dominated by these at the moment) so I stopped talking about all these obviously doubtful ways I see all over - not wanting to put the blame on anyone.

But it leaves me completely speechless that all these alternative people out there are not looking for alternatives (or better: build an own alternative) ...like sheep they all go *where everybody goes* ...this is very, very sad for someone comming from a generation that defined "alternative" very different and extremely dangerous for generations to come.

I dont want to say "Do this or do that" (everybody should have an own free and independent mind) but I definitely want to say "Don't go where everybody is going - there is always an alternative!"

Vive La Difference!
Lord Litter